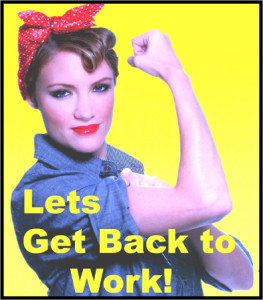 Is it that you lost your job? There is nothing to worry! These are some unwarranted situations in life which everyone has to face. The loss of a job is an uncalled for situation.  But when it actually confronts you, take it head on. There are a number of activities to do. These can help you in securing a job and give you the confidence to handle tough times in life. Let us look at these activities:
The best way to make a start once again is to get in touch with your acquaintances. You have to scan through your contact lists and search for the influential people who have been close to you. These are the ones who have contacts in the industry and corporates and can help you out immediately. Do not have any qualms about disclosing that you are without a job and need support. It is always better to be transparent in such situations.
Today a number of jobs are secured by referrals by close friends and associates. As and when you get to know that you are about to get a pink slip, you can start to get in touch with your friends. Call them up and tell them that you are looking for a job. It is pretty common for companies to fire employees for business survival. The organizations part ways with the employees amicably until and unless you have been involved in anti-lawful activities. Your friends will be more than willing to help you because they know that a sudden job loss can happen with any one of them.
Go out and meet your friends and colleagues. Remember you have been meeting your colleagues every day when you were working. There is an increased need for meeting them and other friends now. The saying that "out of sight is out of mind" is very apt. When you are visible to your friends, someone or the other is going to suggest a likely opening or a chance option which you can record and make a try.
While you spend time in meeting and conversing with people, you can support it with applying online. Most of the online advertised jobs require some scrutiny and you can apply with a few clicks. Apply to the posts that are relevant and join the number of job portals existing online today. Most of them are free and do not charge any membership fees. However, if you are interested in certain specialized services, you can opt for the paid options.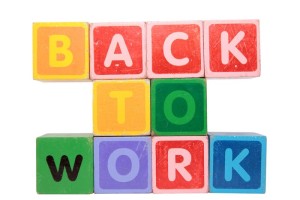 Preparing for the job opportunity:
If a job consultant approaches you, or if you get a call for the interview, you must accept their interview date and time without any ifs and buts. Everything else can be rescheduled but not the interview. Also, make a proper check on the route to follow and be there for the interview half an hour before the time. Dress formally and appear confidently for the interview. Do not make the mistake of pleading for the job. Instead, show that you deserve it.
Get further tips on getting back to work with "How to get a job within two months?"
The following two tabs change content below.
job-mentor
The author is a veteran of the Indian automobile industry having spent more than 30 years there. The articles are based on the experience and learnings gathered during the course of his career. The writing is also interspersed with the advances and change ideas influencing the careers of the people.
Latest posts by job-mentor (see all)