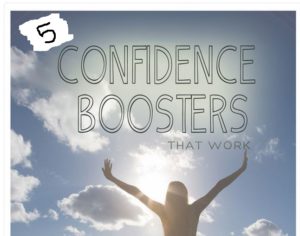 All of us who are into jobs, business or pursuing any career profile have the desire to move ahead in our career path. Some of us are extremely ambitious while others prefer to grow at a steady rate. Whatever may be the speed, the turning point in the chosen path comes when we begin to exhibit confidence in our moves. The individual undergoes a change as he emerges from a nervous and shy garb to a confident and exuberant persona. Let us look at these simple confidence booster techniques.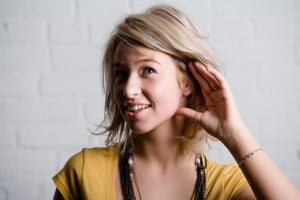 Speak less and listen more: Those who talk more are likely to be insecure. They try to fill in the voids with words and often cannot even remember what they said. It is quite different with the confident lot. They are already clear on their thoughts and want to know what the others think. They will question others and even make them introspect in order to get more information from them. The confident person already knows a lot but wishes that he knew more. One way to do it is to listen more and as you practice the habit, you will see your confidence level improving.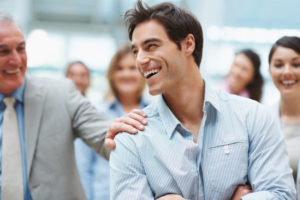 Shower praise on others for your achievement: For a person with confidence, the achievements and accolades come naturally. He showers the praise on his subordinates and colleagues for the project completion and reaching the goal. He is already aware of his capability, yet he does not seek the glory. Instead, he earns the respect from the people on whom he turned the spotlight. They form his inseparable team and support him in his endeavours.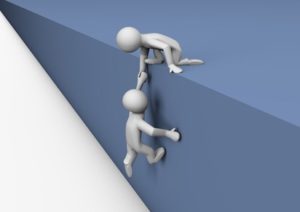 Take support: Most of us would think it to below our dignity to seek help. It may appear that you lack the skills and knowledge and that is why you need support. Actually, it is the opposite and those who are insecure prefer not to admit their weakness. When you ask someone for help, you are actually giving him a compliment by acknowledging that he knows more than you. You not only get the support that you need but also a boost to your confidence.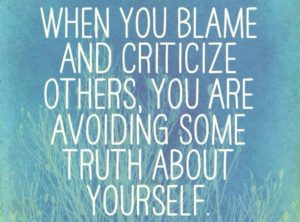 Never blame others: By blaming others you are trying to show that they are inferior to you. It is a mask that you are trying to wear in order to feel better about yourself. On the inside, you are insecure about your own capability. The confident person only makes the comparison with himself. He compares his present state with what he was in the past and with what he assumes to become in the future. Both the comparisons give him the confidence, as he has come a long way from his past and has a target to achieve in the future.
Own the responsibility for mistakes: To err is human and it makes sense when you accept that you have committed a mistake. It takes real guts to do it and only the brave hearts make an attempt. The insecure ones feel that they will become the laughing stock of others when they admit their wrongdoing. However, the humans are far from perfect. So stop pretending to be impressive than what you are. The real confidence will come when you have nothing to hide.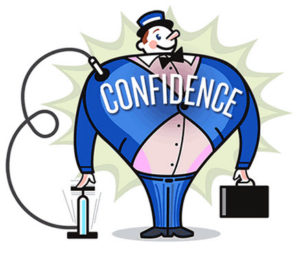 It is quite probable that you already have some of these traits in you. It is easy to tweak the others where you are lacking and give a boost to your confidence. See your career grow by leaps and bounds as you exhibit confidence in your daily job routine.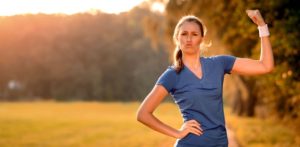 The following two tabs change content below.
job-mentor
The author is a veteran of the Indian automobile industry having spent more than 30 years there. The articles are based on the experience and learnings gathered during the course of his career. The writing is also interspersed with the advances and change ideas influencing the careers of the people.
Latest posts by job-mentor (see all)